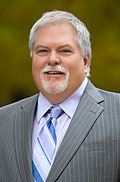 Stanley D. Monroe
Stanley D. Monroe has been practicing law since 1978, and is a long-time Tulsa resident. He graduated from the University of Oklahoma with a Bachelor of Arts degree in 1975. He then went on the University of Tulsa School of Law where he earned his Juris Doctorate, with honors, in 1978. Mr. Monroe started his law career in the Public Defender's office before going into private practice. He practiced as a solo practitioner for several years before starting The Law Office of Stanley D. Monroe.
We believe our firm serves as gatekeepers in the justice system, and we endeavor for each client to have due process. We work as a team, and strive to achieve the best possible outcome for each client.
Mr. Monroe is very well respected by his colleagues for his integrity and zealous advocacy. His practice focuses on criminal defense and civil rights litigation. He is well able to defend anything from traffic citations to death penalty cases. Plus, he also represents plaintiffs in tort claims and civil rights litigation. He believes in helping people, and vigorously defending a person's Constitutional rights.
Mr. Monroe is admitted to practice in the State of Oklahoma; the United States District Court for the Northern, Eastern, and Western Districts of Oklahoma; the United States Court of Appeals for the Tenth Circuit; as well as the United States Supreme Court.
He has also served as a CJA Panel attorney for the Northern District of Oklahoma since 1984, and as a CJA Panel Representative from 2000 – 2005. He was elected as President of the Tulsa Criminal Defense Lawyers Association in 1996. Mr. Monroe has also been selected to serve on the Federal Public Defender Selection Committee on two occasions, and on the U.S. Magistrate Selection Committee on three occasions. Additionally, Mr. Monroe has been named as a Master in the American Inns of Court – HHW chapter in Tulsa.
Mr. Monroe has been recognized for his excellence in criminal defense by receiving the Oklahoma Bar Association Criminal Law Section's Defender of the Year award in 2011. He has also been inducted as a Fellow into the American College of Trial Lawyers, and is now serving as Vice-Chair for the Oklahoma chapter. Mr. Monroe was awarded the Tulsa County Bar Association's Golden Rule Award in the first quarter of 2015.
Mr. Monroe is AV peer-review rated, and the firm has been distinguished by receiving an AV Preeminent rating by Martindale Hubble. Moreover, he has been named to the list of Oklahoma Super Lawyers from 2007 to the present.